Software Freedom Law Center, India, also known as sflc.in, organized an event to celebrate the Software Freedom Day on 30th September 2023. Me, Sahil, Contrapunctus and Suresh joined. The venue was at the SFLC India office in Delhi. The sflc.in office was on the second floor of what looked like someone's apartment:). I also met Chirag, Orendra, Surbhi and others.
My plan was to have a stall on LibreOffice and Prav app to raise awareness about these projects. I didn't have QR code for downloading prav app printed already, so I asked the people at sflc.in if they can get it printed for me. They were very kind and helped me in getting a color printout for me. So, I got a stall in their main room. Surbhi was having an Inkscape stall next to mine and gave me company. People came and asked about the prav project and then I realized I was still too tired to explain the idea behind the prav project and about LibreOffice (after a long Kerala trip). We got a few prav app installs during the event, which is cool.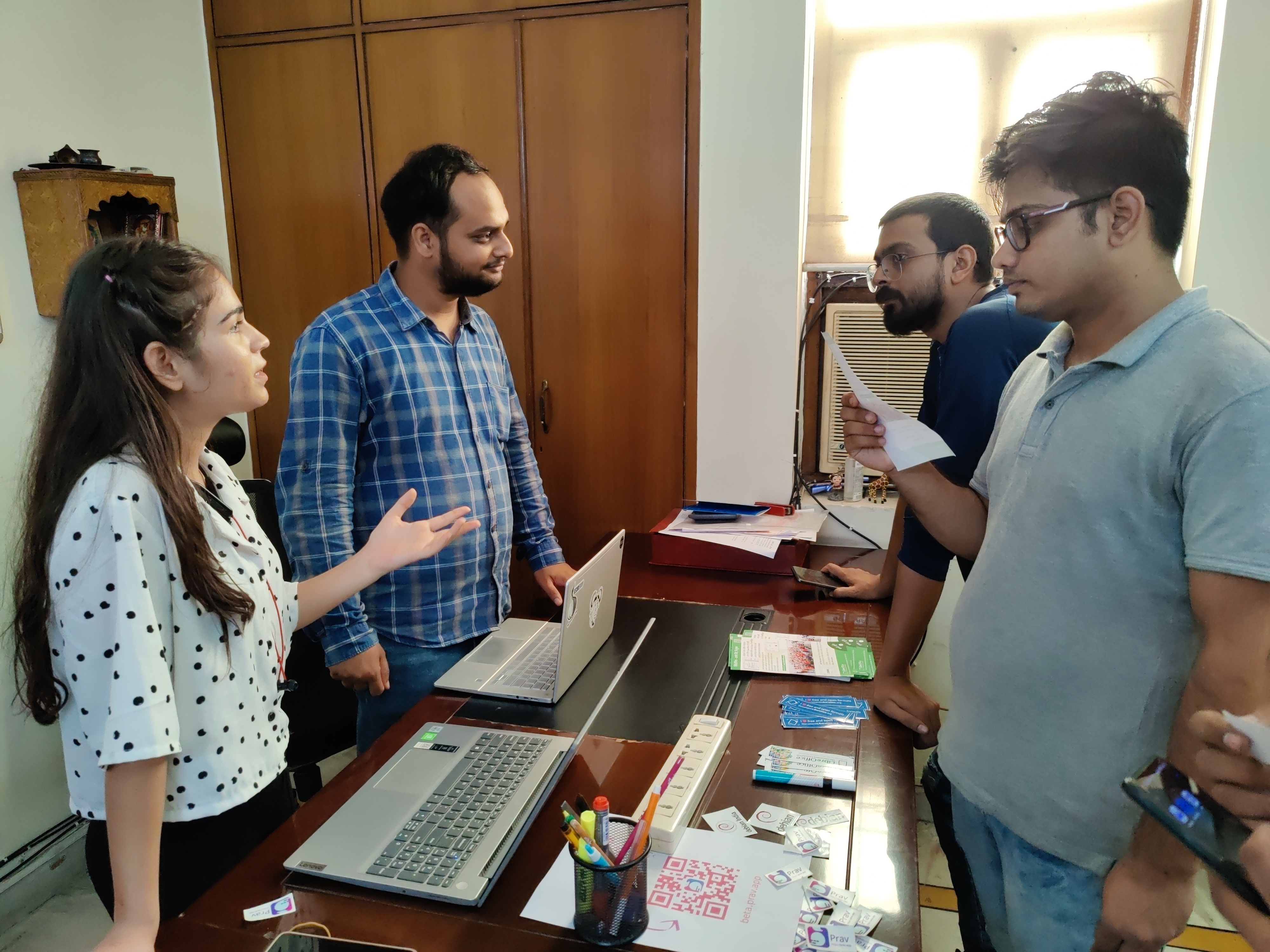 Sahil had Debian stall and contrapunctus had OpenStreetMap stall. After about an hour, Revolution OS was screened for all of us to watch, along with popcorn. The documentary gave an overview of history of Free Software Movement. The office had a kitchen where fresh chai was being made and served to us. The organizers ordered a lot of good snacks for us.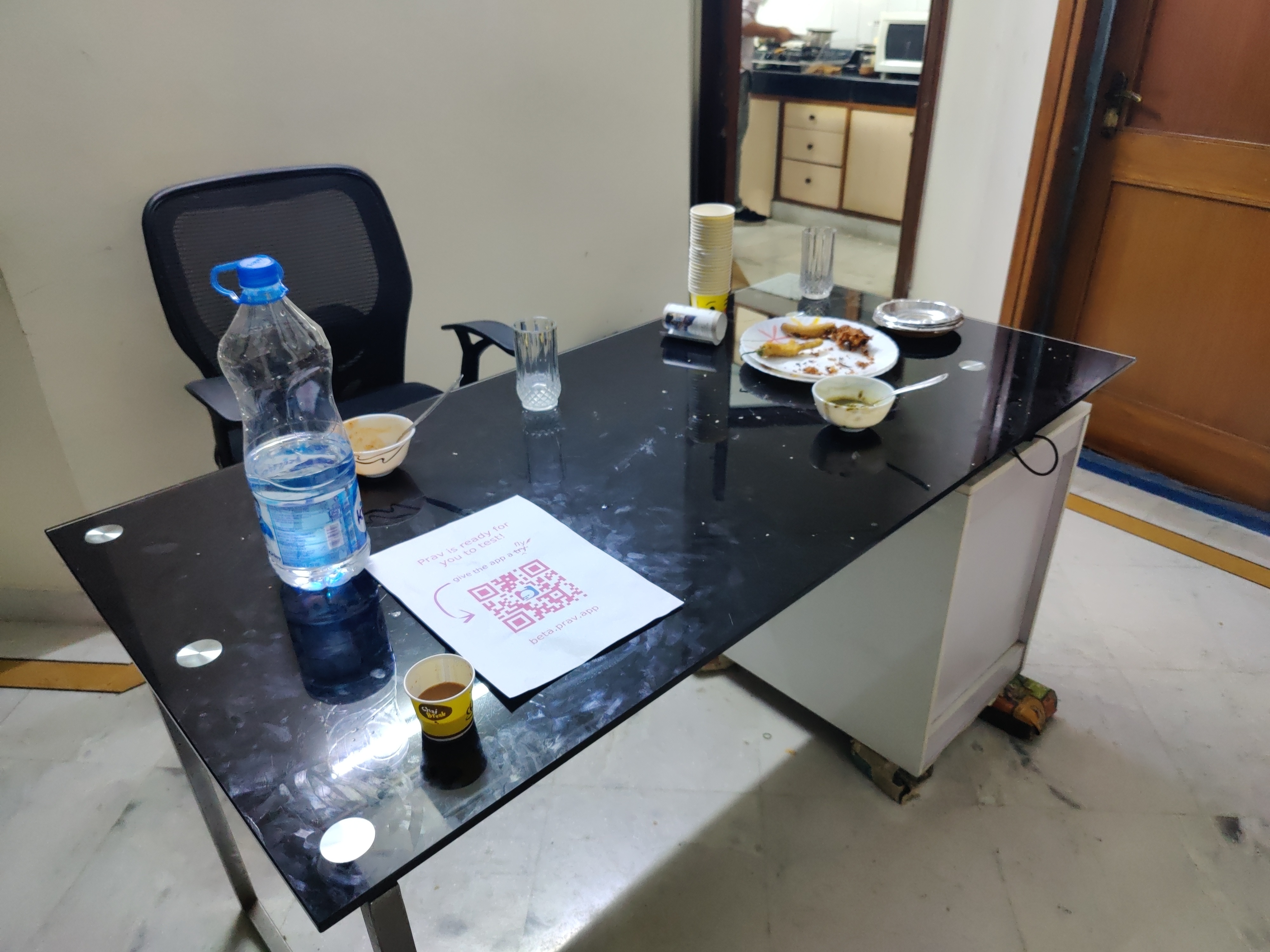 I came out of the movie hall to take more tea and snacks from the front desk. I saw a beautiful painting was hanging at the wall opposite to the front desk and Tejaswini (from sflc.in) revealed that she had made it. The tea was really good as it was freshly made in the kitchen.
After the movie, we played a game of pictionary. We were divided into two teams. The game goes as follows: A person from a team is selected and given a term related to freedom respecting software written on a piece of paper, but concealed from other participants. Then that person draws something on the board (no logo, no alphabets) without speaking. If the team from which the person belongs correctly guesses the term, the team gets one step ahead on the leader board. The team who reaches the finish line wins.
I recall some fun pictionaries. Like, the one in the picture below seems far from the word "Wireguard" and even then someone from the team guessed that word. Our team won in the end \o/.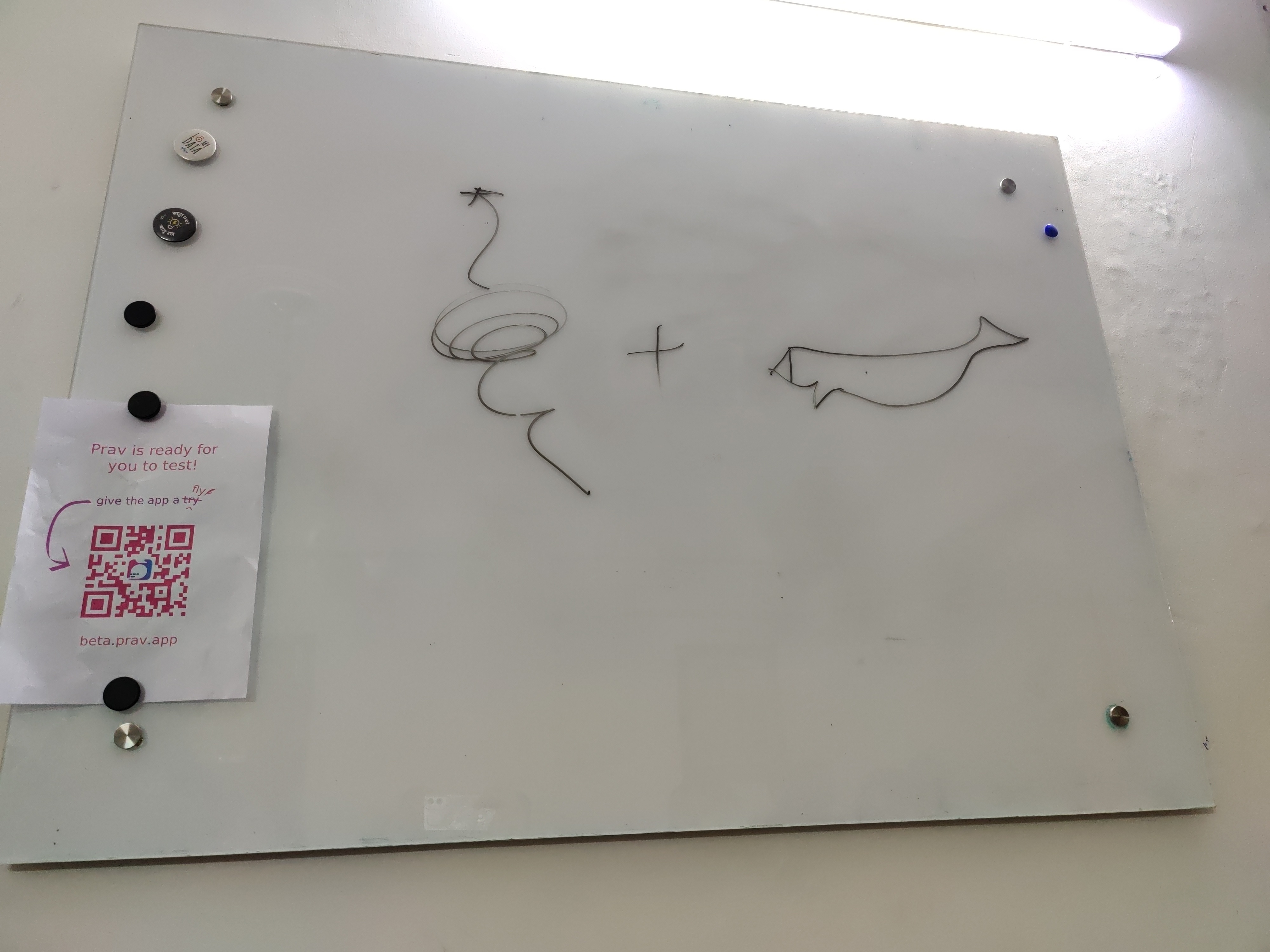 Then, we posed for a group picture. At the end, SFLC.in had a delicious cake in store for us. They had some merchandise - handbags, T-shirts, etc. which we could take if we donate some amount to SFLC.in. I "bought" a handbag with "Ban Plastic, not Internet" written on it in exchange for donation. I hope that gives people around me a powerful message :) .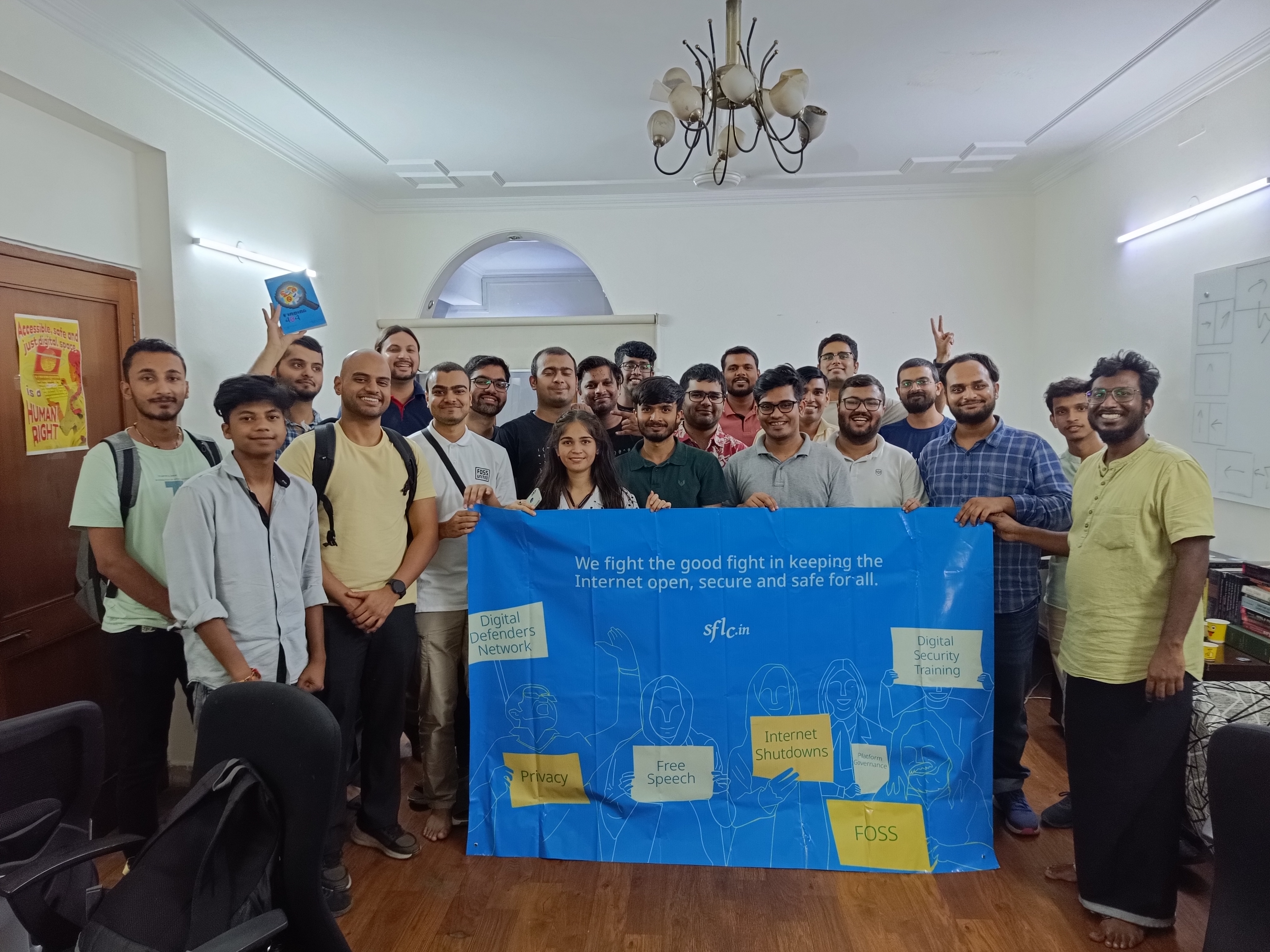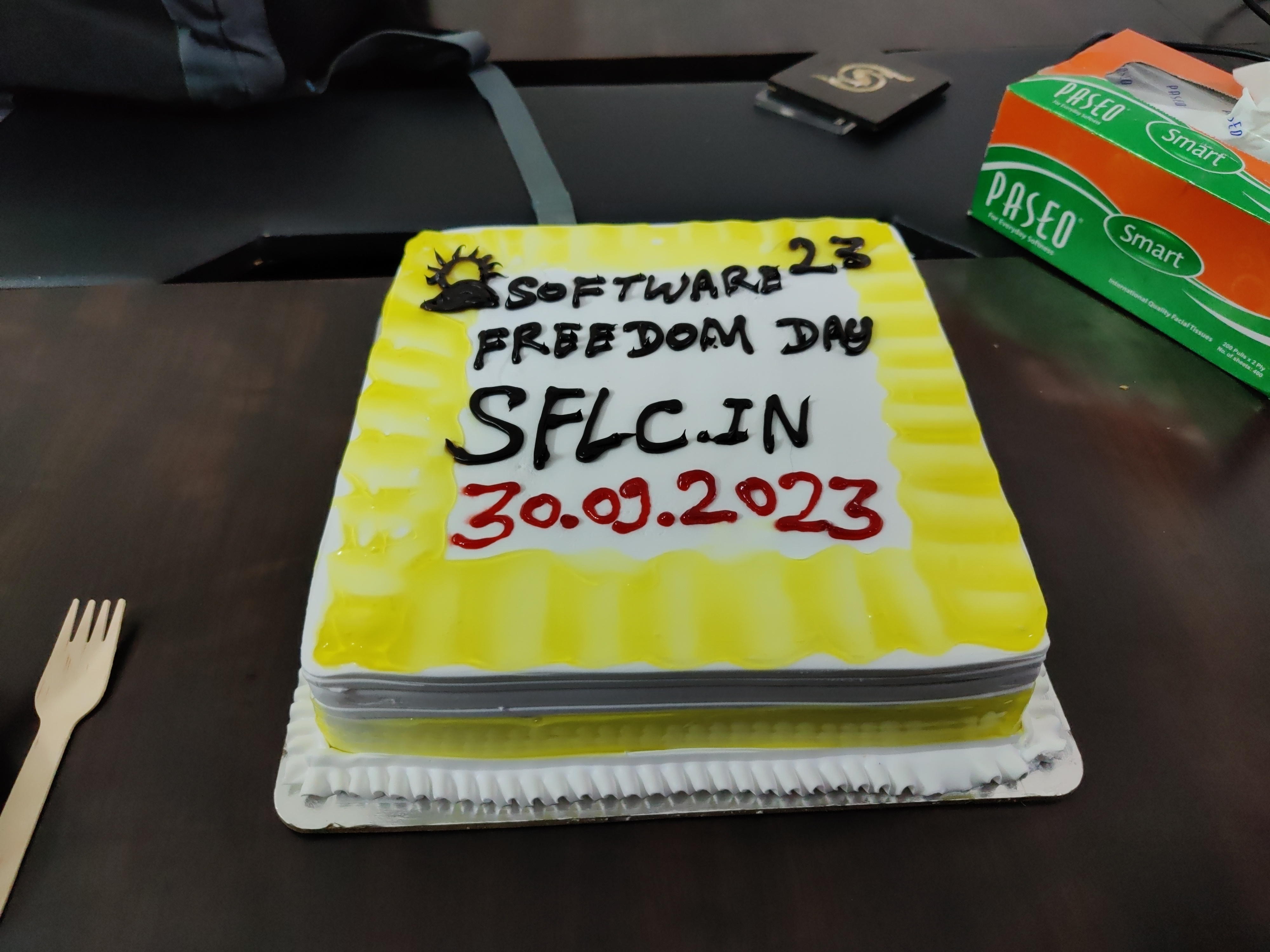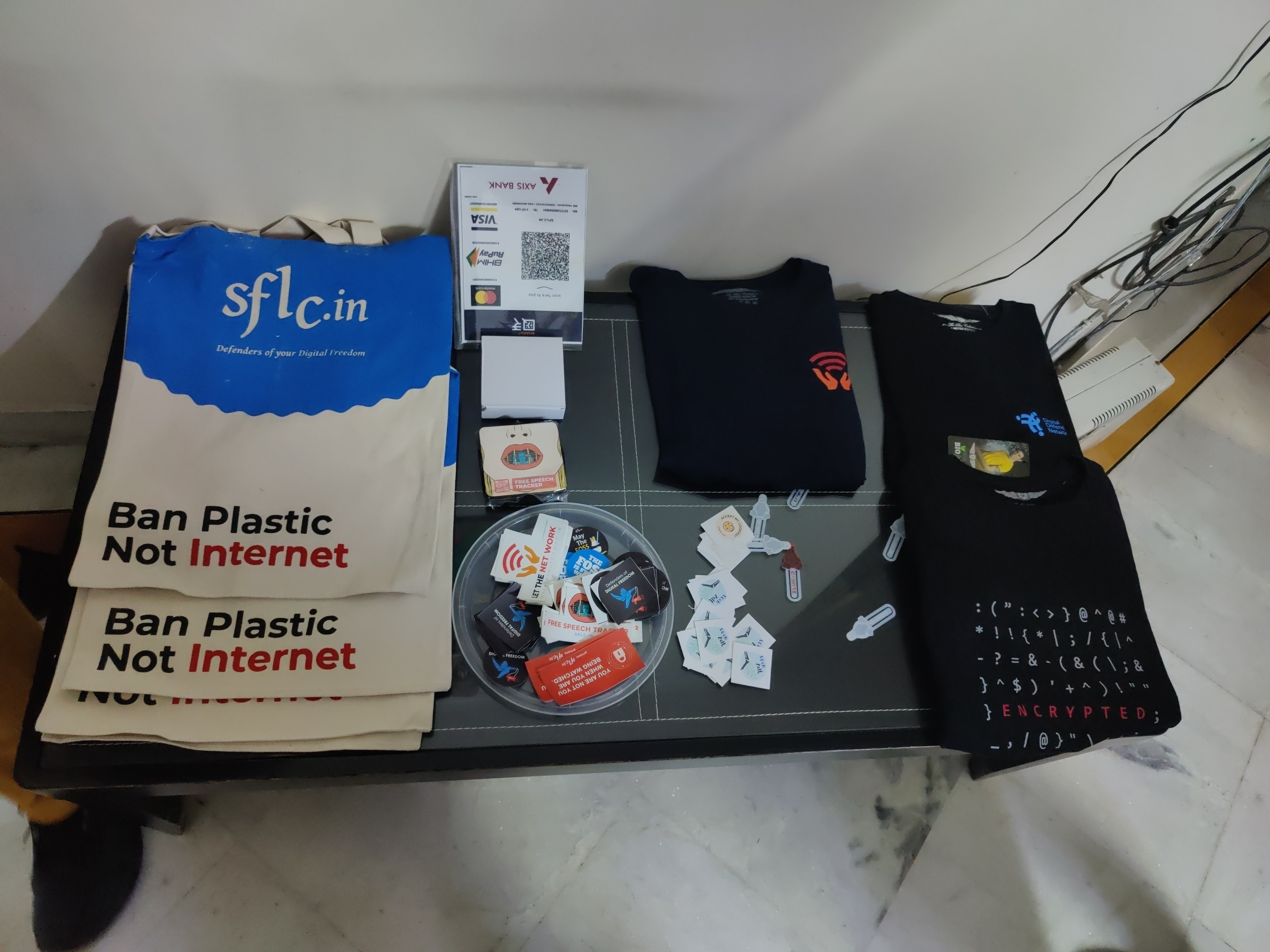 All in all, a nice event by sflc.in :)